So today was the day of all days for brides to be in Calgary. The huge wedding fair! I went and although it was chalk a block full of people still had a wonderful time. I entered my name in a bajillion draws to win stuff and although I really think at some point after receiving a ton of annoying emails and such I will regret it for now I'm thinking it will all be worth it, particularly if I win that trip to Tahiti!!! crossing my fingers and knocking on wood and all those other great things to not jinx this win.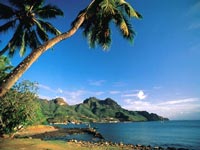 I really enjoyed watching the fashion show and I was sitting in the second row so had an awesome view of all the dresses and such. I have already bought my dress so I wasn't as much interested in the dresses although it was nice to see that I still think my dress is a billion times more fabulous than any other dress on that runway! I was however noticing the head wear as I plan on making my own hair piece and veil and although there are a lot of styles I like I'm still not solid on exactly how I want it. I got a few great ideas and some inspiration and definitely some DO NOT DO (for example do not make it look like I have a helicopter made out of tulle on my head).
I am rather excited though to have a photo booth at my wedding :) it will be SO much fun, Kelly thinks it's not so much fun for guys but he said as long as I could find a way to fit it in the budget he's fine with it! So I cut the flowers completely out! And we will use the booth photo's as our favors so GOODBYE flowers and "traditional" favors and HELLO fun times photo booth!! whoot!
It was a good day and it'll be an even better day when I get that phone call or email telling me I have won a honeymoon! keep your fingers crossed for me!